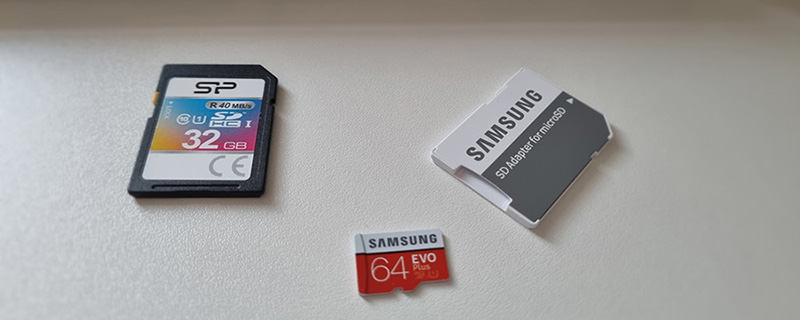 How to recover files from a memory card
Losing holiday or wedding photos is a real nightmare for many of us. So, if you have ever faced (or are facing right now) a problem of pictures disappearing from a memory card of your camera or smartphone, or if you have ever deleted some important information from it, this tutorial might be very helpful
Raise Data Recovery is a data restoring software with an intuitive interface and a basic set of instruments to recover files from flash memory cards, USB sticks, external hard drives and other data storage devices. This program can help you recover files from an SD, microSD, SDHC, CF, MMC or almost any other type of flash card you have.
Recommendations to follow before using a data recovery software
The software can help you to restore information even if it was deleted by mistake, disappeared because of accidental quick card formatting or was completely or partially lost as a result of a virus attack or other sort of logical failure.
Nevertheless, please mind that under certain circumstances, you'd better take your memory card to a trustworthy local data recovery services provider as soon as possible. In particular, when:
it is physically damaged (cracked, broken in half, damaged after immersion in water, has scratches or worn out contact pads, etc.);

it's very old or of an outdated format;

you can't make a PC detect it (i.e. list it in Disk Management) even using different card-readers;

it is displayed with zero or incorrect capacity.
In this context, please mind that "home remedies" (for example, fixing a broken SD card with adhesive tape) won't help you, but are very likely to make the situation even worse. The thing is that memory cards are very fragile and when damaged they should be handled only by a qualified professional.
Moreover, if you have doubts whether your experience and skills are sufficient to restore missing photos, videos and other files all by yourself with data recovery software, you'd better refer to trustworthy data recovery services recommended by SysDev Laboratories.
At the same time, if everything seems to be visually ok with your memory card and the computer recognizes it properly, don't hesitate to install the free trial version of Raise Data Recovery and use it to undelete files. If the program succeeds in detecting all the missing photos you need, feel free to order a license.
And before you proceed to the recovery of deleted files, please have a look at a couple of rules you should follow when trying to restore data from a flash memory card with the help of software, provided that you want to avoid the most common mistakes.
How to recover deleted pictures from a memory card
First of all, download Raise Data Recovery software and install it like you usually install programs on your PC. If you need a detailed step-by-step guide, please find it here.
Then prepare your flash memory card for data recovery: take it out of your device (smartphone, camera or other), insert it in a compatible card reader, and if you use an external card reading device, check whether its USB connection cable is properly attached (in case there's any).
Connect your card reader (with a card in it) to the PC you've installed Raise Data Recovery on.

When the operating system detects your memory card, it may ask you to format it, fix errors on it and so on. Please never do that as that may complicate your data loss case.

Run the program and find your drive among all available data storages on the Physical disks panel of the main window.

If you can't find it, please follow the steps of this article.

Click on it and then press the Continue button. Or just double click the necessary data storage to start the scanning.

On the next screen, there will be two scanning options to choose between. If you need to restore files after a quick memory card format or from a card with a corrupted file system, tick off the deep scan option. In other cases, you may save lots of time and memory by enabling only the current file system scanning.

Wait for the scanning to complete.

Once it's finished, you'll see the main recovery result with the name corresponding to the one of the scanned volume or to the name of the physical drive the volume belongs to, in case the latter has been severely damaged.

The program groups all files into separate folders by their types: photo and pictures, video files, documents, archives and so on. So, you can easily find a necessary file in the folder that corresponds to its type.

On the other hand, if you prefer to view files and folders exactly as they are on your memory card, just open the All files folder.

The names of the files that have been undeleted by the program are marked in a different color so that you can easily differentiate them from the rest.

Mark off the images, videos or other files you'd like to save and press the Recover selected button. In case you need a detailed guide on how to select, find, preview and save files in Raise Data Recovery, find it here.

Please do not save the recovered data to that very memory card they have disappeared from. This will result in an irreversible data loss.

The trial version of the software lets you copy small files of up to 256 KB each. And if you need to save bigger ones, please order a license. You may have a look at a detailed guide on how to get a license for Raise Data Recovery.

Choose a target storage for your recovered files, press Start recovery and wait till the software saves them.

Now unplug your memory card reader. It's highly recommended to do it safely.
When Raise Data Recovery might be not an suitable solution
As explained in the article about file systems and data recovery chances, the possibilities of deleted files recovery are primarily determined by the format of the affected storage.
If Raise Data Recovery hasn't brought you satisfactory results of file recovery from a memory card, or if the recovered files can't be opened at all or if their contents look like sequences of random characters, you may try using another data recovery solution. As an alternative, turn directly to a data recovery center instead of trying to restore missing files yourself.
Nevertheless, please remember that once the card is fully formatted (i.e. you performed its full low level format) or the information on it is overwritten (not to mention when overwritten twice or more times), the previous data becomes unrecoverable and neither a data recovery program, nor a data recovery technician can restore it. You should also take into account that overwriting is possible through various means, not just by saving new files in place of the existing data. For instance, specialized utilities designed for "secure erasure" or "shredding" purposely overwrite the content with zeroes or random patterns, ensuring that the original information is permanently eliminated from the storage medium and becomes irretrievable. But although full formatting and secure erasure can be pretty fast for memory cards due to their smaller capacities compared to hard drives or SSDs, it is advisable to avoid these methods and resort to them only when that's truly necessary.
In case you still have questions this article does not contain answers to, please do not hesitate to ask them via the following contact form.